Click on bottom right for titles.
After some time she came to realize that her heritage as an armadillo had helped her to cope with the tragedy…
I know I haven't seen the last of Lillian…
I never enjoyed small talk…
I want to live in a little tiny town where everybody says, "Good Morning."
If only that would be true…
It can be difficult to anticipate danger.
Many factors contributed to his hatred of the corn…
No one could undermine their resolve to to get back to their beloved New York City…
One day a stranger came up and hugged me…
She heard them whisper, "This would look better in color."
She still had the feeling that something good might happen…
Sometimes I feel like I am really going crazy…
Sometimes it is so easy to fall back into shyness..,
They're not your woods anymore…
What angered most people was that despite all of their hardships,the winged creatures managed to exude self confidence.
While sipping her margarita, Kim stated,"She would be fasting from negative thoughts today."
You can never avoid the snake pit…
The happiest day of her life was when she erected the monument and left the evil town for good…
I thought I was invisible.
No matter what you think, I only cry for happiness now.
Rafael says,"Your taste should gravitate towards yes."
Life is a meatball hero..
small print
It's curtains for you… small print
You never know what you might find in Upper Cascade Lake.
It was a very sad day in July 2011.
I'm not a good sport at all…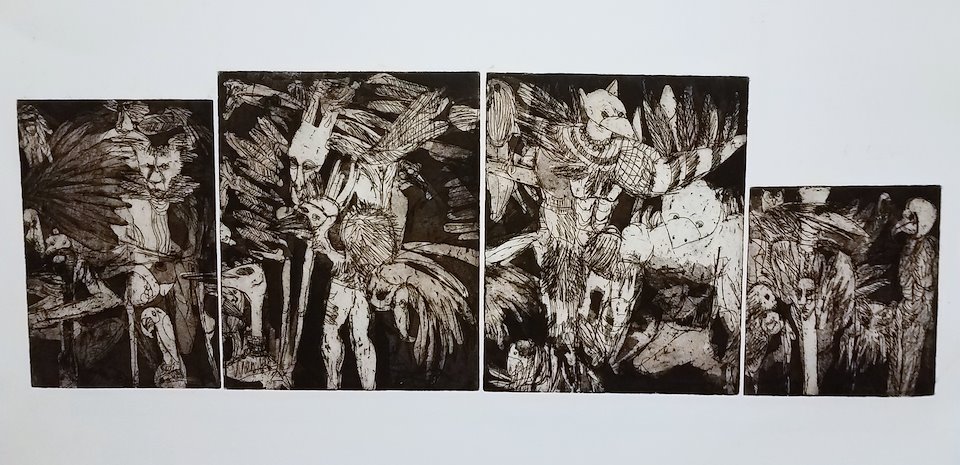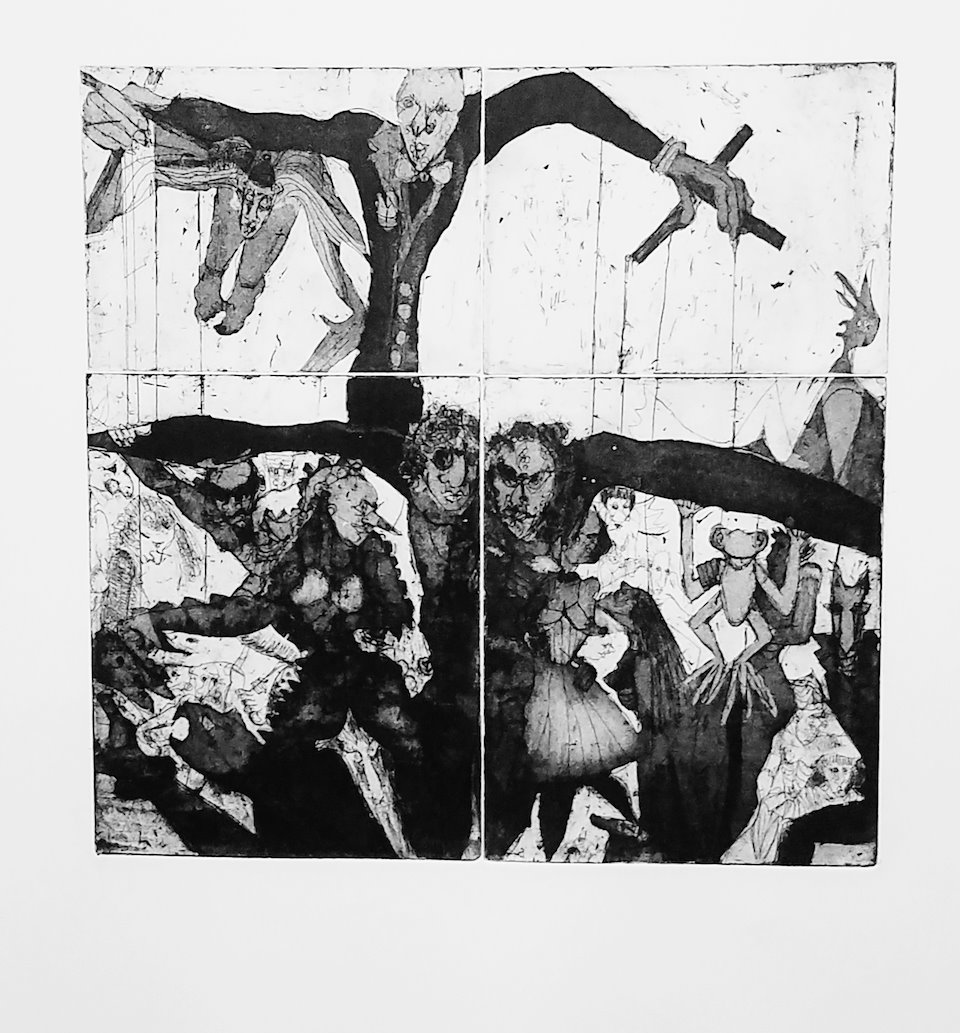 I'm in heaven just being here...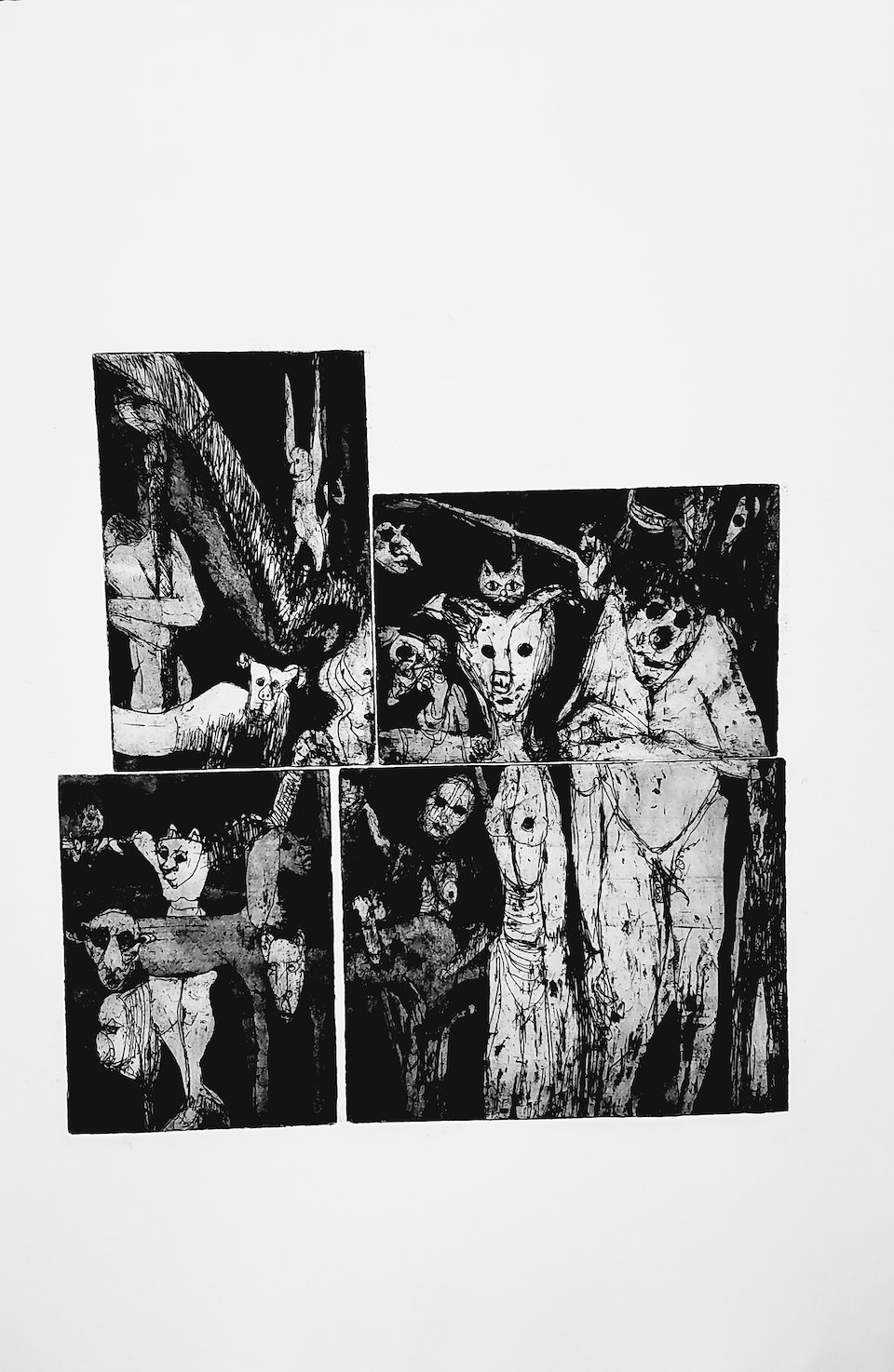 I want to dream my life back...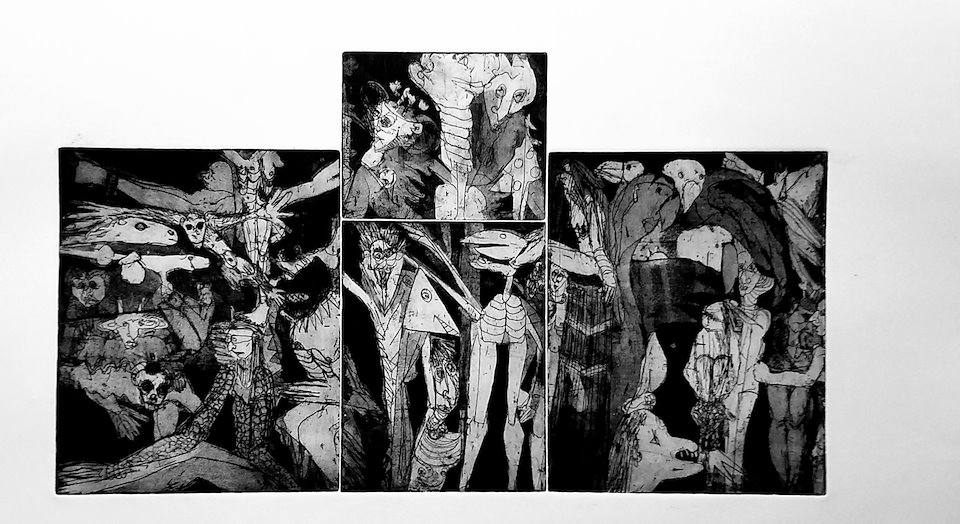 We always walk at 4 AM...
STATEMENT
Recently I came to realize that I would do anything to continue working. I could lose my home, fight to save my health and still never give up my dream to make art…specifically, to make prints. I have changed from zinc to copper, nitric to ferric, fought to buy a press and survived extreme loneliness to keep on working. I love the smell of the ink and the feel of the press, the cold plate in my hand. It is in my soul. Every plate to me is like the first time. There is nothing else like it.